Annonse

P4 makes changes to the morning show

31.08.2022 - RADIONYTT.NO - Kyrre Dahl
Samantha Skogrand and Michael Andreassen joins Bjørn Faarlund as morning hosts on Norway's largest commercial radio station.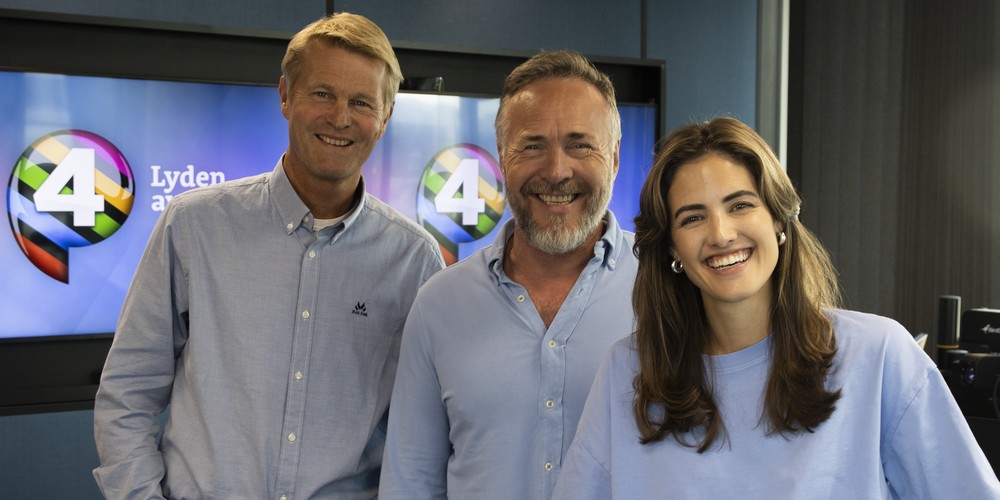 Bjørn Faarlund, Michael Andreassen og Samantha Skogrand. Photo: P4
This autumn, there will be changes to P4's Radio breakfast when Bjørn Faarlund, Michael Andreassen and Samantha Skogrand will become the new permanent morning group. Øystein Røe Larsen will be allowed to sleep a little longer.
Skogrand is perhaps best known as a sports anchor on TV2, but she has also visited NRK TV and radio, as well as Radio Norge and Radio 1. P4's program editor, Anders Opsahl, has no doubt that Skogrand will be a perfect fit as presenter of P4's Radiofrokost:
- Samantha is very fond of radio and although she has worked a lot with news, she is now looking forward to cultivating the entertainment part. She possesses the perfect mix of news flair, good general knowledge, exuberant personality and good communication skills, so we are absolutely confident that she will fit in very well in P4's Radio Breakfast, says Opsahl.
Øystein Røe Larsen, who has been a regular part of P4's Radio breakfast for the past seven years, will now be heard on P4 during the day between 12.00 and 15.00 in the program "Larsen live". He thus takes over the broadcasting duties from Michael Andreassen, and the latter takes over as permanent presenter of P4's Radiofrokost together with Bjørn Faarlund and Samantha Skogrand.
- In addition to having Samantha on the team, it will be incredibly exciting to hear two of our biggest and most experienced stars - namely Faarlund and Andreassen - together as regular partners in P4's Radiofrokost. For us, this will simply be a dream trio, concludes program editor Anders Opsahl.
More radio stories in: English