Schibsted's new podcast hub
09.06.2021 - RADIONYTT.NO - Kyrre Dahl - Mer om In English
The ambition is to gather Norway's best premium podcast content in one place, PodMe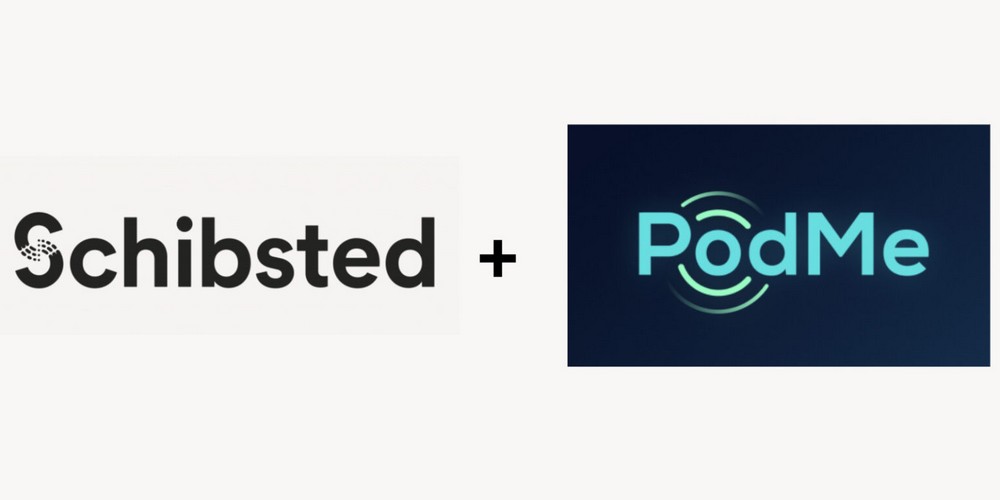 Photo: Schibsted
As Schibsted increases its stake to 91 percent in the Swedish premium podcast company PodMe, the brand will become part of our core business and central to our recently announced investment in subscription-based podcasts.
"This gives us the opportunity to complete the vision of having the best service for premium podcasts on the market," says CEO and founder of PodMe, Johan Strömberg.
In March, it was announced that Schibsted is fully committed to having its own podcast product with exclusive content for subscribers. The ambition is to gather Norway's best podcast content in one place. This is a joint venture, which also includes quality content from Schibsted's Norwegian media houses.
"It's really exciting to be able to communicate more details about the investment. PodMe is a relatively young company, which we have followed closely over time, especially after we invested in the company two years ago. We are impressed with the journey and the growth that the company has had, both in terms of technology, business model and how they identified a market for premium podcasts at an early stage," says Siv Juvik Tveitnes, Executive Vice President of Schibsted's news media.
"As a content product, PodMe is in the process of taking a clear position in Sweden, despite high competition. In Norway, PodMe has also managed to attract several exciting productions. In combination with tens of thousands of paying subscribers, this gives us a very good starting point for further development of both the platform and the content, " says Tveitnes.
Schibsted is now acquiring 91 percent ownership in PodMe, while founders Johan Strömberg and Niklas Julin, who have also been involved from the beginning, will keep 9 percent of the shares, and remain central in the further development of the company.
"Our growth strategy prioritises investing in companies and industries that have the potential to deliver great value over time, and that can grow into new, strong business areas. PodMe is a fantastic example of the realization of this strategy: we saw an early growth potential and invested in a strong team and product. We are now entering a new phase, where the company will be fully integrated into our business because we believe that it provides the best conditions and framework for further growth and development," says Siv Juvik Tveitnes.
Schibsted will also appoint a separate editor for PodMe for all premium podcasts produced by and for PodMe, including content licensed from content providers. Today's editors in Aftenposten, VG and other media houses in Schibsted will continue to be responsible for content and podcasts that their respective media houses produce, even though these are on PodMe's platform and part of a common subscription product.
More radio stories in: English